Ronald Milner -- President
BSEE and MSEE/CS: U.C. Berkeley
Phi Beta Kappa, Tau Beta Pi,
Member - IEEE, California Bluegrass Association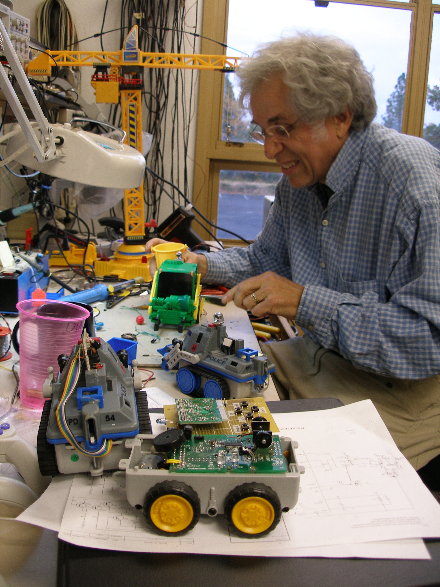 Ronald Milner manages ADL and oversees all design work. Right now, he also answers the phone, and occasionally vacuums and waters the plants. Small  shop-you bet!
Mr. Milner co-invented Atari's 2600 Video Computer System, and invented A.G. Bear for Nolan Bushnell's Axlon. He also counts among his eighteen patents the Nike Monitor Ultrasonic Distance Measuring System, the "Autotalk" Traffic Information Systems, the Klixx - a chainable building toy, and numerous games and new technology products.
He excels at reducing the complexity of product concepts for his clients, and at generating cost effective products. He has also served as an expert witness in video games litigation. For questions about our company or to talk over possible projects, please write RON.